Israel suspends ties with EU bodies amid food labelling spat
Comments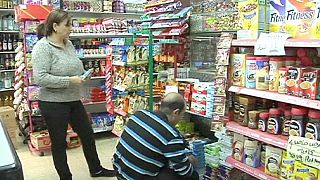 Israel is suspending contact with EU bodies involved in peace efforts with Palestinians.
It comes after the bloc published new guidelines for labelling products made in Israeli settlements.
Drawn up over three years by the European Commission, they mean Israeli producers must explicitly label farm goods and other products that come from settlements built on land occupied by Israel, if they are sold in the European Union.
Brussels describes the move as technical, while Israel brands it "discriminatory."
Prime Minister Benjamin Netanyahu ordered the foreign ministry to carry out a "reassessment of the involvement of EU bodies in everything that is connected to the diplomatic process with the Palestinians," a ministry statement said.
"Until completion of the reassessment, the Prime Minister has ordered a suspension of diplomatic contacts with the EU and its representatives in this matter."