Britain to vote on extending airstrikes into Syria on Wednesday
Comments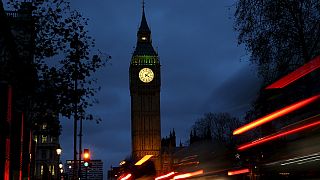 British Prime Minister David Cameron is confident he will win a parliamentary vote on bombing Syria which he has announced will be held on Wednesday.
The ruling Conservative party leader believes it is time to join other Western powers in targeting ISIL militants who claimed responsibility for killing 130 people in Paris last month.
"There is no military solution to this issue, the action we are taking is part of a broader strategy, a political strategy, a diplomatic strategy, a humanitarian strategy, and in the end, the answer to what is happening in Iraq and in Syria is the same. We need good, strong governments that represent all of their people, Sunni, Shia, Kurd, Christian and Druze," said Prime Minister Cameron.
Cameron's decision follows that of opposition leader Jeremy Corbyn who says he will not instruct his party members on how to vote despite being a pacifist and against the action.
By allowing the so-called free vote to Labour members, Corbyn who is a veteran anti-war campaigner, hopes to have avoided a growing mood of rebellion within his party over the issue and handed Cameron the majority he needs to avoid a repeat of a defeat in 2013 when parliament voted down a motion to launch strikes against Syrian President Bashar al-Assad.