900 Saudi women running for office
Comments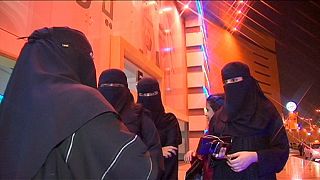 With less than two weeks until voting gets underway in Saudi Arabia, campaigning by women taking part in elections for the first time is in full swing.
It will be the first polls since the 2011 decision by late Saudi King Abdullah bin Abdulaziz to grant women the right to vote and run for office in the ultra-conservative country. Women will be selected as members of the next Shoura Council, the appointed body that advises the government on new laws.
"We have been waiting to be given this opportunity for the last 10 years. Ten years as ladies to participate in the political and social decision-making in the country," local municipal electoral candidate Dr Fawzeya Al-Harbi told Reuters.
She is one of about 900 women running for office. The vote, to be held on December 12, is expected to attract around 1.7 million voters from various regions in the country.
"It was difficult in the past to communicate with men, but with the presence of a woman now, I can speak to her directly and raise my demands with her. This makes things more comfortable," said Aum Fahad, a local resident.
Women in Saudi Arabia are still barred from driving and must seek the approval of a male "guardian" to work, travel abroad, open a bank account or undergo surgery in some cases.
Campaigning for the election has been difficult, candidates say, because women have to limit the amount of time they spend with men they are not related to. Al-Harbi has taken to social media platforms to elevate her profile.
Municipal councils are the only elected bodies in the kingdom. They handle local matters, such as zoning changes, and until now the portion that wasn't appointed was elected by men only.
Reuters