Crowds were thin at US stores and shopping malls in the early hours of Black Friday and on Thanksgiving evening as shoppers responded to early holiday discounts with caution and bad weather hurt turnout.
Bargain hunters found relatively little competition compared with previous years. Some on Friday morning said they had already shopped online or visited the mall the night before.
That reflects the new normal of US holiday shopping, where stores open up with deals on Thanksgiving Thursday itself, rather than waiting until Black Friday.
In an effort to attract the most eager holiday shoppers and fend off competition from Amazon.com and other online stores, US retailers have increasingly extended their holiday deals by opening stores on the evening of Thanksgiving.
That has hurt Black Friday sales in previous years, a trend analysts expect will continue this year.
"We believe Thanksgiving shopping was a bust," analysts at Sun Trust Robinson Humphrey said in a research note. "Members of our team who went to the malls first had no problem finding parking or navigating stores."
Early reports indicate that Americans did a lot of shopping at their computers when the Black Friday season kicked off on Thanksgiving.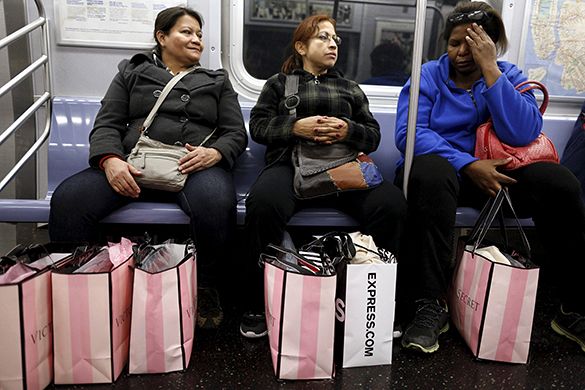 According to the Adobe Digital Index, which tracks online sales, shoppers spent more than $1 billion (940 million euros) online, 22 percent more than last year, between midnight and 5pm on Thursday.
No hard numbers are available yet for the Black Friday brick and mortar sales, but initial reports are subdued.
Black Friday, the day after Thanksgiving, is the official start of the Christmas shopping season. People line up in front of stores advertising special one-day deals and low prices. As much as one fifth of the holiday shopping is expected to be done over the Thanksgiving weekend this year.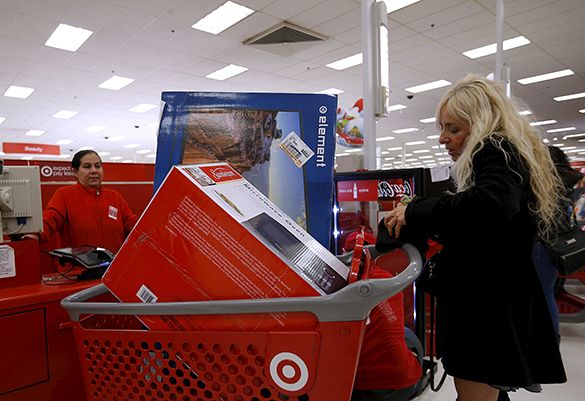 Past Black Fridays have seen deaths and injuries from stampedes by eager shoppers. So far there are no reports of serious injuries this year.
Although the "New York Post reported": http://nyp.st/21jH2UO that frenzied shoppers scrapped in Kentucky over sneakers. According to this report, 20 punches were counted in a mall in Louisville.
Overall, the US National Retail Federation expected about 30 million people to shop on Thanksgiving, compared with 99.7 million people on Black Friday.
The trade group estimates about 135.8 million people will shop at some point during the four-day weekend, up from 133.7 million last year.
And it expects sales overall for November and December to rise 3.7% to $630.5 billion (594 billion euros), compared with the same period last year.
Online sales on Thanksgiving increased 26% over last year, driven heavily by mobile devices, which accounted for 40% of online sales, according to IBM Watson Trend, which tracks spending by monitoring millions of transactions from retail websites.
Retailer Target saw record online sales on the holiday as it gave access to its Black Friday deals online early Thanksgiving morning. In-store traffic was in line or slightly above previous years, spokeswoman Kate Decker said.
The retailer said it sold an iPad every second throughout the day on Thanksgiving. The tablets, plus gaming consoles, TVs and movies were some of the retailer's best sellers.
A $10 (9.40 euros) giant stuffed teddy bear sold out within minutes at some stores — Target deemed the plush toy a "surprise hit."
Industry leader Walmart also said that movies, toys, TVs and gaming systems were among the top products sold.
Some of the fastest trending products Thursday included NordicTracktreadmills, Toshiba Satellite laptops and Lego Disney Princess, according to IBM Watson Trend, which also tracks tens of millions of online conversations through social media, reviews, blogs and comments.
After a disappointing third quarter performance, Macy's CEO Terry Lundgren said he's encouraged by the retailer's Black Friday crowds. About 15,000 people clamored to get inside the Macy's New York City Herald Square location when its doors opened at 6 pm Thursday, which is about the same as last year.