France mounts "unprecendented" security steps for global climate talks
Comments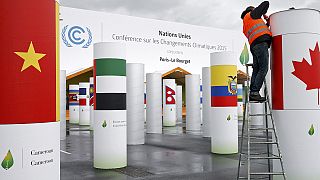 France has begun mounting a massive security operation ahead of next week's global climate conference in Paris.
A total of 143 heads of state and government are due
in the French capital on Monday and large demonstrations planned for the eve of the gathering have been banned amid security concerns.
France's Interior Minister Bernard Cazeneuve said: "on top of the 8,000 police officers at the borders, 2,800 police officers will be patrolling the site of the conference. Mobile units, riot squads and gendarmerie units will be called on at an unprecedented level."
With some 45,000 people expected to attend the talks, Paris Mayor Anne Hidalgo has also urged Parisians not to use their cars on Sunday or Monday and to prioritise public transport, which will be free exceptionally.
French authorities have also warned that there could be a risk of a chemical or biological weapon attack so extra measures are also being taken to protect water systems.
Veolia, a French water and waste firm has teamed up with the country's anti-terrorism unit to install a series of sensors at key points in the water network to detect if there is any contamination in the water supply.