Texan Muslim teenager sues for €14m after clock 'mistaken for bomb'
Comments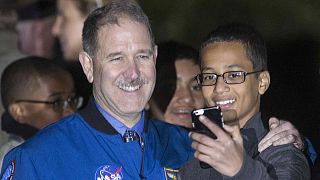 A boy in Texas who was arrested for taking a homemade clock to school because his teacher mistook it for a bomb, is suing for 14 million euros in compensation.
Ahmed Mohamed, was held by police and suspended from classes.The incident which went viral, sparked threats against the teenager who is said to have been deeply traumatised.
His arrest was sharply criticised, and he received an outpouring of support including an invitation to the White House.
Ahmed and his family have since moved to Qatar to complete his education.