Bomb blast in central Athens causes damage but no injuries
Comments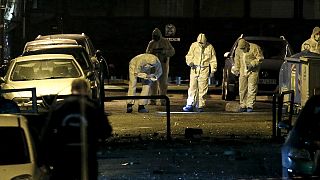 A bomb has exploded in central Athens near the offices of the Hellenic Federation of Enterprises, damaging cars and nearby buildings.
A telephoned warning was given to two newspapers 40 minutes before the blast in the early hours of Tuesday morning. There were no reports of injuries.
Militant anarchist and far-left groups have carried out bomb attacks in Greece for decades, frequently targeting banks and the offices of large companies.