Paris: "I would rather see my brother in prison than in a cemetery"
Comments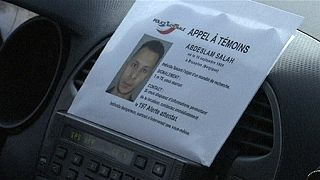 Suspected Paris attacker Salah Abdelslam is on the run. The 26-year-old may have assumed a false identity.
Officials raised the alert when intelligence suggested he was still heavily armed and in the Brussels area.
Attentats à Paris: Salah Abdelslam serait devenu Yassine Baghli https://t.co/ecOPAyYjogpic.twitter.com/fOun92EHiz

— 20 minutes Suisse (@20minutesOnline) 20 Novembre 2015
His brother Brahim died when his bomb belt exploded outside the Café Voltaire in north-eastern Paris.
The Latest: Belgian minister says 'several suspects' tied to Paris attacks could be at large: https://t.co/6QBe0BvwX6

— The Associated Press (@AP) 22 Novembre 2015
In an interview with Belgian public broadcaster RTBF, their brother Mohammed urged Salah to give himself up to police.
"I deeply believe that my brothers weren't radicalised. That is why we did not notice anything. I think my brothers were manipulated. We want Salah to surrender. First, he might bring us the answers we are waiting for. His own family, but also the victims' families. And all the others who are watching us. We would rather see Salah in jail than in a cemetery".