Hasna Aitboulahcen did not detonate a suicide vest during the St. Denis shoot out
Comments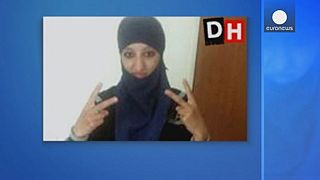 Hasna Aitboulahcen,one of the bodies found after the dawn raids in Paris did not detonate a suicide vest as was first thought. Witness accounts reveal she shouted "help me, help me" moments before the explosion. Police say she died when another terrorist next to her detonated a bomb.
It is the latest piece of information of the jigsaw being put together by the authorities. It has also emerged police watched Abdelhamid Abaaoud, the suspected mastermind of the Paris attacks being led into an apartment by Aitboulahcen the evening before both died during the dawn raid.
Police fired more than 5,000 rounds in the shoot out in St Denis. After a tip off from intelligence sources in Morocco officers had focused on Aitboulahcen. Her phone had been tapped as part of a drugs investigation and she unwittingly led them to their target.
The manhunt for Salah Abdeslam has so far thrown up blanks. An international arrest warrant was issued for the 26-year-old on Sunday. The French national has been identified as a key suspect and is said to be highly dangerous. He is now France's most wanted man.
Two of the attackers who blew themselves up at the Stade de France had travelled through Greece. The Paris prosecutor said in a statement that they had their finger prints taken there on October 3 on their way to France. There is speculation they may have been posing as Syrian refugees.