Officials confirm Abdelhamid Abaaoud killed in dawn raids
Comments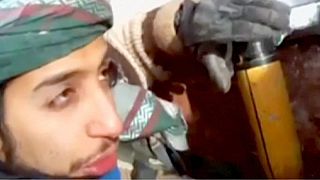 Officials have confirmed that Abdelhamid Abaaoud, the suspected mastermind of last Friday's attacks was killed in the dawn raids in St. Denis on Wednesday.
But how did the "spider in the web" as one Belgian official described him get into France, where was intelligence from within another European country to tip off France?
"No information coming from a European country, where he could have transited before arriving in France was given to us, suggesting that he must have got into Europe and then continued to France. It was only on November 16, after the Paris attacks, that an intelligence service from a non-European country signalled that it had been aware of his presence in Greece," French Interior Minister Bernard Cazeneuve told reporters.
The shoot out in the northern suburb of the French capital centred on the building where Abaaoud was holed up. Reports have suggested the female suicide bomber who blew herself up was his cousin.
Abaaoud was identified by his finger prints. It's thought he organised various other attacks including the foiled armed assault on a train in France in August.