Chile FA president resigns and heads to US as FBI informant - reports
Comments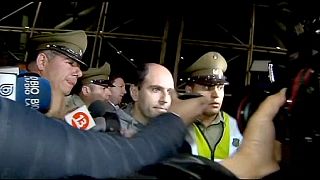 Chile's football federation says its president Sergio Jadue has officially resigned.
His resignation was announced just hours after it emerged he was en route to the USA to reportedly help the FBI with its probe into corruption at football's scandal-hit world governing body FIFA.
Flanked by police officers and lit up by the camera flashes of the local media a gaunt-looking Jadue boarded a flight in Santiago and headed for New York via Miami.
According to multiple national newspapers, 36-year-old Jadue is traveling as a protected informant of the U.S. justice department.