A Belgian connection - again - as terror strikes Europe
Comments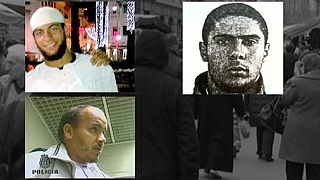 The theory of a Belgian connection with the Paris attacks is gaining ground.
Seven people have now been detained in Belgium in connection with the inquiry amid searches focussed on the largely immigrant Molenbeek area of Brussels, a district that has been dubbed a hotbed of radical Islam.
Two of the cars used by the attackers were hired in Belgium according to the country's federal prosecutor.
And, most strikingly, it has emerged that two of the seven attackers who died in Paris on Friday night were French nationals who had lived in Brussels, one of them in Molenbeek.
#UPDATE Two attackers killed in Paris were Frenchmen who lived in Brussels: prosecutor https://t.co/9AJZKD5yORpic.twitter.com/98hrFSzC3R

— Agence France-Presse (@AFP) November 15, 2015
Many international security experts have long seen Belgium as an "Achilles heel" of violent Islam across Europe.
Proportional to its 11 million population, of whom half a million are Muslim, Belgium has been the European country which has contributed the most foreign fighters to the civil war in Syria — over 300 by official estimates a year ago — and it has figured in many Islamist attacks and plots across the continent.
"We are convinced that in Belgium, as in France, there are networks and foreign fighters and we have greatly increased our resources to fight these networks, with a certain level of success because in just a few months, we have been able to convict 170 individuals on terrorist charges," said Belgian Prime Minister Charles Michel.
Among those with links to Molenbeeck are Ayoub El-Khazzani, overpowered in August on a high-speed train from Brussels to Paris, Mehdi Nemmouche who is accused of shooting dead four people last year at the Jewish Museum in Brussels and Hassan al Haski, prosecuted over the 2004 Madrid train bombings in which 191 people died.