Mexican author wins Spain's highest literary prize
Comments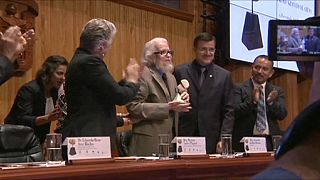 Spain has awarded Mexican author Fernando de Paso this year's Miguel de Cervantes Prize, the country's highest literary honour.
The Spanish Minister of Education, Culture and Sport, Inigo Mendez de Vigo, said de Paso earned the prize for his contribution to the development of the novel and combining tradition and modernity, as Cervantes had done in his time.
The prize is worthy 125,000 euros.