Jewish man stabbed outside restaurant in Milan
Comments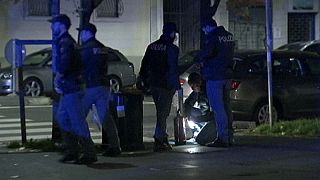 Security has been boosted at Jewish sites across Milan after an Israeli Jew was stabbed.
Nathan Graff was wounded in the back and face on Thursday by an unknown attacker near a Jewish school. His wounds are not life-threatening.
Natan Graff, 40, #Jewish, wearing his #kippa, was attacked with a #knife in #Milan close to a #kosher#restaurantpic.twitter.com/O9wlmNjYlF

— ada treves (@atrevesmoked) November 12, 2015
The attacker is still at large. Anti-terrorism prosecutors are reportedly investigating the possibility that it is a hate crime.