Kurdish fighters set to oust ISIL from Sinjar in northern Iraq
Comments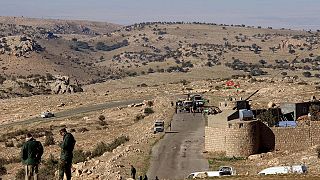 Kurdish fighters claim they are close to driving out ISIL forces from Sinjar in northern Iraq.

#US, #Kurds Attack ISIS Stronghold in #Sinjar : Pictures https://t.co/esWisWNS6xpic.twitter.com/6vLggjQ2kY

— Diyar (@DKurdistan) November 12, 2015
Peshmerga launched a major offensive on
ISIL
held positions backed by coalition air strikes.
Sinjar fell to ISIL last year and the movement promptly murdered and enslaved thousands of members of the Yazidi community.

The Islamic State has carried out genocide against the Yazidi, says U.S. Holocaust Museum. https://t.co/iivG3vAFiopic.twitter.com/LV5cTtwztG

— Foreign Policy (@ForeignPolicy) November 12, 2015
Those that escaped were stranded on Mount Sinjar without food and water.
They were freed by Syrian Kurds.
Yazidi militia are engaged in the fighting.
Coalition aircraft began a series of air raids before some 7,500 Kurds and Yazidis began a ground offensive.
Kurdish commanders say they must be wary as they advance through Sinjar as ISIL is adept at planting land mines and lethal booby-traps in areas under its control.