German spooks under scrutiny over claims French Foreign Minister Fabius was spied on
Comments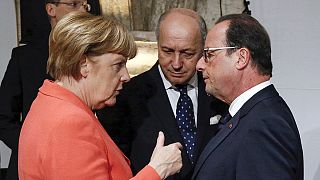 "Spying among friends is not at all acceptable," said German Chancellor Angela Merkel when allegations emerged in 2013 that the United States had bugged her mobile phone.
But now Berlin has reportedly been spying on its closest European friend France, notably Foreign Minister Laurent Fabius.
He says he wants to know more about the claims made on Wednesday by the Berlin-based radio station, rbb Inforadio
So does the German parliamentary committee that oversees intelligence agencies.
"If these allegations stand up, then things are going to get complicated for some people in the Chancellery and the BND (foreign intelligence service)," said committee Chairman Andre Hahn.
Germany is also alleged to have spied on the FBI, international organisations and even one of its own citizens – a diplomat.
#Germany spied on FBI, U.S. companies, French minister, UN, Vatican https://t.co/VkSJcG3aRD#spyingpic.twitter.com/2KY0GKfaI2

— The Washington Times (@WashTimes) November 11, 2015
Privacy is a sensitive issue in Germany due to extensive surveillance by Communist East Germany's Stasi secret police and by the Nazi-era Gestapo.