OSCE denounce Turkish election campaign as 'unfair'
Comments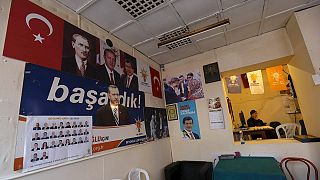 European observers have criticised Turkey's election campaign which has seen President Recep Tayyip Erdogan's AK party returned to power with a parliamentary majority.
Members of the Organisation for Security and Co-operation in Europe (OSCE) claimed on Monday (Nov 2) that violence had prevented some campaigning. The Parliamentary Assembly of the Council of Europe (PACE) went even further denouncing the process as "unfair".
Andreas Gross, Head of the PACE delegation told journalists:
"Unfortunately, we come to the conclusion that this campaign was unfair and it was characterised by too much violence, by too much fear. And fear is enemy of democracy, enemy of free choice."
On Sunday night there were clashes in the Pro-Kurdish city of Diyarbakir. The HDP or Peoples' Democratic party which has a strong base in the region suffered losses in the election. Critics have accused Erdogan of renewing violence to curb HDP support – something which the government denies.
European observers and the White House have also raised concerns about the pressure on journalists and last week's police raids on the Koza -Ipek media group which is critical of the Turkish government.
Sunday's results handed the AK party 317 of the 550 seats in parliament, only 13 short of the number Erdogan would need for a national referendum on constitutional changes he wants to forge as a presidential system granting him full executive powers.
But the election result has left 50 percent of Turks who did not vote for the AK party in shock including liberal secularists suspicious of Erdogan's Islamist ideals.