Putin's approval rating climbs to 88%
Comments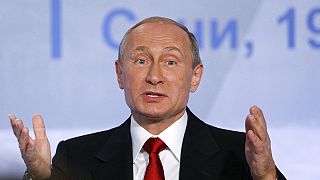 A new survey suggests the approval rating for Russian President Vladimir Putin has climbed to 88 percent, only one percent from his all-time high.
61 percent said the country is moving in the right direction, up from 55 percent in the previous two months, according to polling organisation the Levada Centre.
1, 600 Russians were asked for their opinion.