Italy won't extradite suspect in Tunis Bardo Museum attack
Comments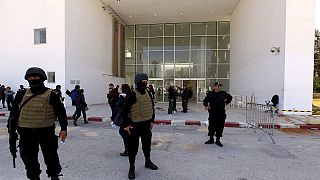 An Italian court refused on Wednesday (October 28) to extradite a Moroccan man suspected of having supplied weapons for the attack on Tunisia's Bardo Museum earlier this year.
Italy refuses to extradite suspects to countries where they might face the death penalty.
Tunisia had not given Italy any guarantee that Abdelmajid Touil, who has denied any involvement in the assault, would not face the death penalty, the president of the Milan court of appeals said. He then ordered Touil's release after more than five months in custody.
Separately, citing lack of evidence, Milan prosecutors asked to drop the investigation into Touil's alleged connection to the March 18 machine gun attack that left 22 people dead, mostly European tourists.