China promotes five year development plan with animated music video
Comments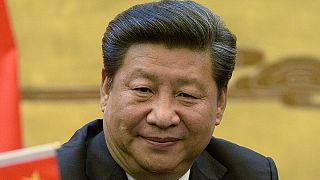 Perhaps the launch of China's 13th five year plan for economic and social development hasn't caught your imagination yet?
Well, that's what the video is for.
Posted by the state Xinhua news agency on Twitter (which itself is blocked in China), the English-language video doesn't make much effort to explain the objectives of the plan or discuss the economic, political and social challenges facing the world's most populous nation.
Wanna know what China's gonna do? Best pay attention to the 十三五! See why it matters
https://t.co/SgBls5S35A

— China Xinhua News (@XHNews) October 27, 2015
Instead it goes for a catchy chorus.
TechinAsia notes that the song actually mispronounces the Chinese number and points out that the studio behind the project has been linked to previous state propaganda.
The Wall Street Journal sees the video in the context of a battle by China's state media to outdo each other in appealing to young overseas audiences.