Belgium: 'Terrorism not a motive' for Flawinne barracks attack
Comments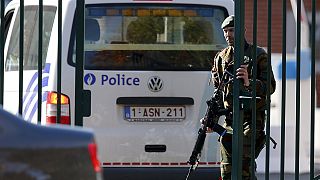 Police in Belgium say they are not focussing on terrorism as a motive for a failed attack on a military barracks in Flawinne.
Vincent Macq, crown prosecutor of nearby Namur, close to where the suspect was apprehended, says the investigation will instead seek to determine whether or not the attack was an isolated event.
Prosecutors say a hooded man tried, unsuccessfully, to force his car through the gates of the barracks. Shots were fired and he fled.
Newspaper L'Avenir reports that about twelve shots were fired at the barracks At #flawinnehttps://t.co/1TmqK6ZEICpic.twitter.com/ha9PU64MHN

— MFS - The Other News (@MFS001) October 26, 2015
No one was injured and the suspect was later detained for questioning.
An initial investigation found no explosives in the car.
Questions have been raised over why a lone aggressor would attack such a heavily-armed base.
Belgian media reports the assailant is believed to be mentally unstable.