Man faces prison in Spain for battering his horse to death
Comments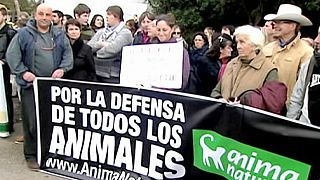 A man in Spain has been given a record eight months in prison for killing a horse.
Eugeni Sanchez was convicted of beating his horse, Sorky das Pont, after the animal failed to win a race. He has the right of appeal.
Animal rights activists say it is the first time an animal abuser has been given a potential jail sentence.