Hundreds gather in support of anti-government TV station in Georgia
Comments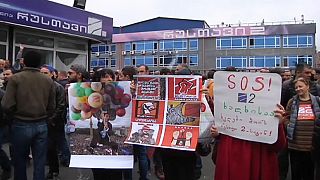 Hundreds of people gathered in front of Georgian TV company Rutavi2 which is subject of a lawsuit over its ownership.
Supporters have vowed to protect the anti-government broadcaster if the current owner is forced to sell.
Anti-government campaigners say the lawsuit is meant to silence the channel's critical voice ahead of next year's elections.