Biden rules out presidential bid
Comments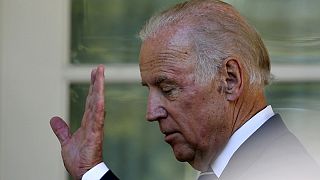 US Vice President Joe Biden has announced he will not be running for president in 2016.
His decision removes Democratic front-runner Hillary Clinton's biggest potential obstacle to the party's nomination.
It is thought Biden who is mourning the death of his 46-year-old son Beau from brain cancer did not relish a gruelling campaign.
The 72-year-old ran for president in 1988 and 2008, both times failing to gain traction despite more than three decades as a US senator from Delaware.