More shootings and knife attacks add to Palestinian - Israeli bloodshed
Comments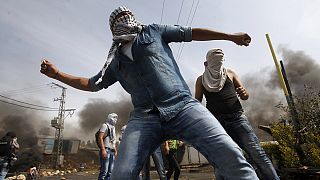 Tuesday night in Hebron and two more Palestinians were shot dead after a stabbing attack that wounded an Israeli soldier .
Israeli security forces have now killed 49 Palestinians including. Nine Israelis have died in a string of random shooting and stabbing attacks.
The day's casualties included an assailant who reportedly drove his car into a group of pedestrians standing at a bus stop at Gush Etzion junction in the West Bank. He than got out and attempted to stab them before he was shot dead.
The worst Palestinian street violence seen in years has spread to all out clashes with security forces in Gaza and the West bank.
Palestinians are said to be fuming at what they see as increased Jewish visits to the al-Aqsa mosque compound, where non-Muslim prayer has been banned for centuries.