Turkey shoots down unidentified drone on Syrian border
Comments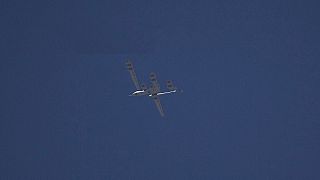 Turkey says it has shot down an unidentified drone two kilometres inside its border with Syria. The army says three warnings were transmitted at what it believed to be an aircraft without a response before it was engaged.
Washington says it believes the drone was Russian.
The Russian defence ministry says all its aircraft and drones in Syria had safely returned to base and continue to operate 'as planned'.