Turkey imposes media blackout on reporting of Saturday's twin bombing
Comments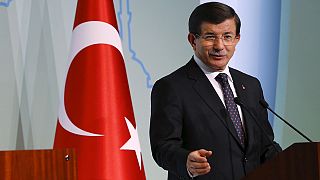 As the search for suspects connected to Saturday's twin suicide bombing in Ankara goes on, the government has imposed a temporary media blackout on reporting about the deadly attack until those behind it are caught.
Earlier it was claimed that both bombers had been on a Police "watch list" and one may have been the brother of the man who blew himself up in the July attack in the town of Suruc. According to some media reports both brothers joined the radical Islamists (ISIL) in 2014,
Turkey's Prime Minister Ahmet Davutoglu believes those responsible could be linked to ISIL and the outlawed Kurdistan Workers' Party, the PKK.
"Continuous operations against "Daesh" (ISIL) , even in these days, is continuing. Against PKK we will continue these operations, because we have intelligence reports that PKK sent and some DHKP-C militants were trained in northern Iraq as suicide bombers, they were sent to Turkey. So we have both of these threats at the same time," said Turkey's prime minister in a interview.
(The DHKP-C is a Marxist Leninist party)
At least 97 people died and over 500 were wounded in the twin bomb attack on a rally of pro-Kurdish activists being held in Ankara. The government claims it was intended to undermine the ruling AK party at up coming elections on November 1.