Abbas slams Israel as deadly violence continues
Comments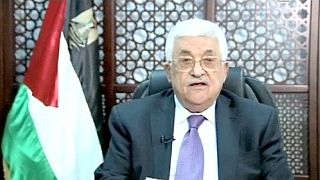 Palestinian President Mahmoud Abbas has lashed out at Israel, as a wave of deadly violence shows no signs of abating.
He claims its actions are "threatening to spark a religious conflict that would burn everything."
Abbas has also said that Israel is "executing our sons in cold blood."
At least seven Israelis and 32 Palestinians have been killed in two weeks of bloodshed.
"These days, the Israeli aggressive assault against our people, its land and its holy places is escalating – the racism is showing its ugly face and is making the occupation uglier," said Abbas, during a televised address.
Israeli Prime Minister Benjamin Netanyahu has accused Abbas of spreading lies and inciting his people to violence.
The war of words comes as Israel sets up roadblocks in Palestinian neighbourhoods in East Jerusalem and deploys soldiers across the country.