Co-ordinated suicide bomb attacks kill more than 30 people in Chad
Comments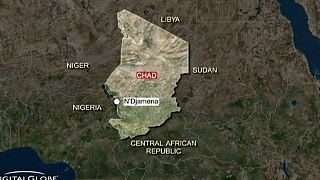 Five co-ordinated suicide bomb attacks have struck the market at Baga Sola in Chad, just over the border from Nigeria and a refugee camp for people fleeing Nigeria's Boko Haram islamists.
More than 30 people have been killed.
Chad is currently forming a near 9,000-strong force along with Niger, Nigeria, Benin and Cameroon to end
Boko Haram's reign of terror, which has spilled over into neighbouring nations.