Belarus election: Lukashenko wins landslide of more than 80 percent - exit polls
Comments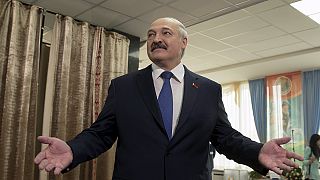 Exit polls in Belarus say that strongman Alexander Lukashenko has won a fifth term as president with more than 80 per cent of the vote in Sunday's election.
It means the authoritarian leader is poised to pursue his 21 year iron grip on the reins of power.
Often styled as 'Europe's last dictator', he faced no serious challenge with leading opposition figures either barred from standing or boycotting the ballot.
Exit polls showed Lukashenko won 80-84 percent of the vote, slightly more than the 80 percent support he registered in the 2010 elections.
Three other candidates taking part scraped less than 6 percent of the votes each, say the polls.
The EU has been watching closely, with diplomatic sources suggesting that sanctions on Belarus could be lifted if the vote passed off peacefully – avoiding the crackdown that marred the last presidential election.