The environmental toll of the Mediterranean migrant crisis is laid bare in figures showing the volumes of debris washed up on one Greek island.
Researchers itemised and weighed items abandonned on two beaches on the island of Lesbos. They counted domestic refuse as well as items left by immigrants crossing from Turkey. In addition to life jackets and rubber tubes carried by the migrants, they found boats, sometimes deliberately sunk to prevent coastguards from turning them back, and clothing and possessions discarded during the walk to a registration point.
Over 100 metres of one beach, they found eight entire inflatable boats, 283 intact life jackets, 48 rubber tubes, 36 items of clothing and 16 shoes, as well as many damaged and broken objects.
The rubbish not only creates an eyesore and destroys the touristic potential of the sites but also poses a danger to marine life, as fish and other organisms consume fragments of plastic, the University of the Aegean's Stelios Katsanevakis warned. Larger fragments can also harm plants and animals as they are dragged across the seabed by currents.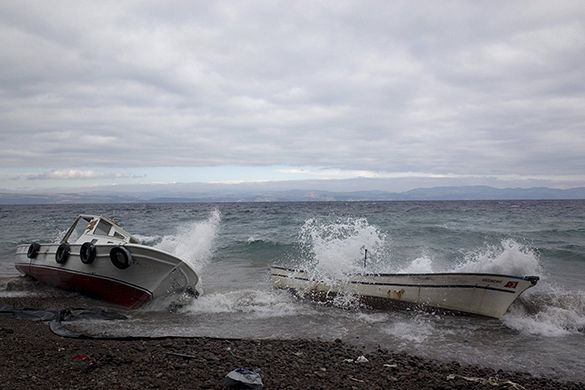 The report estimates that eight tonnes of rubbish are deposited in and around the Mediterranean each day by migrants. While this is small in relation to the total volume of litter finding its way into the sea, it can have a huge impact locally, the researcher said.
Thousands of refugees live their drama in the Mediterranean. A side-effect of illegal immigration is the… http://t.co/VAz7pxoQdh

— Stelios Katsanevakis (@SKatsanevakis) octubre 2, 2015
Of course the life jackets are more than just litter – around 3,000 migrants have died trying to cross the Mediterranean so far in 2015. But as well as processing and rehoming refugees the authorities in Greece need to tackle the debris from tens of thousands of voyages.