US: Multiple deaths in school shooting in Oregon State
Comments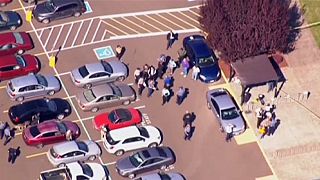 In the US at least 13 people have been killed in a shooting in Oregon State. It's understood the gunman who was believed to be in his twenties is dead.
Oregon Attorney General Ellen Rosenbaum said at least 20 others were wounded at the Umpqua Community College campus of 3,000 pupils in Roseburg, Oregon,
It's understood one of the wounded was a female who had been shot in the chest. There is no immediate information on the condition of the other wounded victims.
The Douglas County Sheriff's office said on one social media site that officers had responded to a shooting at the college following emergency calls at just after 10.30 am local time.
The shooting is the latest incident of gun violence in the United States, raising demands for more gun control and more effective treatment of the mentally ill.
Recent episodes of gun violence include the massacre of nine people at a South Carolina church last spring and the killing of five US servicemen in Chattanooga, Tennessee.