Saudi-Iran tension still high despite deal to repatriate bodies of dead Haj pilgrims
Comments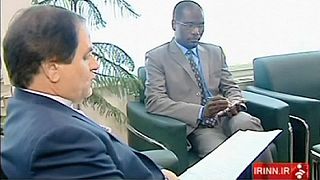 Just hours after strong words from Iran's Supreme Leader Ayatollah Khamenei, a deal has been reached to repatriate the bodies of his compatriots killed in the Haj pilgrimage stampede near Mecca.
"Saudi Arabia failed to help the injured and are causing trouble in transfer of the bodies to Iran … the slightest disrespect to Iranians will be met with a harsh reaction from us," Khamenei told graduates of the Iranian Army's military academies in the city of Noshahr on Wednesday.
He had already called on the kingdom to apologise.
Iran leader demands Saudi Arabia apologize for haj deaths http://t.co/FuwsnnfG3H

— Reuters Iran (@ReutersIran) 27 Septembre 2015
"We have shown self-restraint so far, but the Saudis should know Iran is more powerful and has more capabilities and they cannot compete with us in any front," he added.
Feelings are running high in Iran which lost 464 nationals according to new Saudi figures..
But even as a repatriation deal was struck between the two regional rivals – also at loggerheads over crises including the conflict in Yemen – tension remained acute.
While those injured in the stampede were flown back to Iran – the nation hardest hit by last week's disaster – some there claimed that up to 4,700 pilgrims in total may have died rather than the 769 figure for overall deaths given by Saudi authorities.
The crush – the deadliest to befall the annual rite in Saudi Arabia for a quarter of a century – happened as two large groups of pilgrims converged at a crossroads outside Mecca on their way to perform the "stoning of the devil" nearby.
Saudi foreign minister Adel al-Jubeir hit back at several days of Iranian criticism on Tuesday, telling Saudi-owned Al Arabiya TV that the Islamic Republic was meddling.
"I think what Iran has said contradicts the principle of sovereignty and lack of interference in others' affairs," he said.
Saudi Arabia says it is investigating last Thursday's disaster and will soon publish its findings.