China blasts kill seven in Guangxi
Comments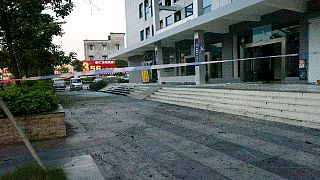 The death toll in a series of explosions has risen to at least seven. Fifty-one people were injured in the blasts from 17 parcel bombs which exploded in 13 places ranging from hospitals and shopping malls to prisons and government buildings, according to reports.
The bombs went off in the small town Liucheng in the southern region of Guangxi which sits on the border with Vietnam.
The official Xinhua news agency said police had determined the blasts were a "criminal" act and that officials had identified the suspect as a 33-year-old local man but the motive for the blasts is not known.
A team of experts from the Ministry of Security has been sent to help with the investigation.