Rosetta: duck comet is double bill
Comments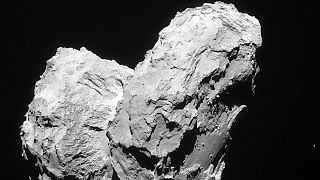 The rubber duck-shaped comet being tracked by Europe's Rosetta probe is in fact a double bill.
Scientists say data from the probe shows the comet was formed by two space rocks fusing together four billion years ago.
The comet's shape has been a puzzle since Rosetta first arrived there in July 2014.