Mexico: vigil marks anniversary of 43 students' disappearance
Comments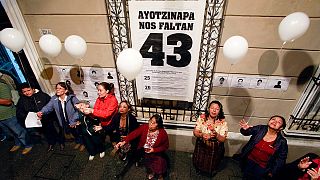 A vigil has been held to mark one year since 43 students disappeared in Mexico.
The country's attorney general said they vanished in an attack by police and a drug gang after they were mistaken for rival gang members.
Family members and friends carried photos of three students who were killed on the same night.