Army official says kidnap of tourists in Philippines was planned
Comments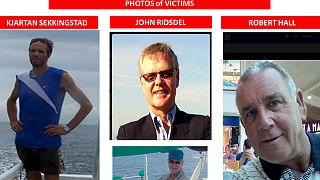 Three foreigners and a Filipino national have been kidnapped by gunmen from a popular Philippines resort on Samal island.
A local army captain said the abduction of the two Canadians, a Norwegian resort manager and the local woman appeared to have been planned.
Two Japanese tourists reportedly tried to intervene to prevent the kidnapping.
A naval blockade has since been set up around the island. Although the region has been mostly peaceful for a number of years, militant strongholds are known to be located on another island nearby in the southwest.