Dubai Ruler Sheikh Mohammed's son dies
Comments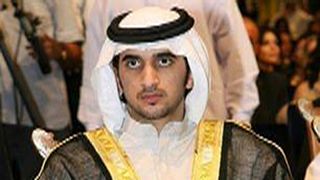 Dubai Ruler Sheikh Mohammed's son died on Saturday September 19 of a heart attack at the age of 34.
Sheikh Rashid was the 3rd child and eldest son of Sheikh Mohammed bin Rashid Al Maktoum's 22 children.
A three-day mourning period has been declared in the United Arab Emirates. Since this Saturday morning local radios and TVs have broadcast Koranic verses.
The burial of the late Sheikh Rashid bin Mohammed bin Rashid al-Maktoum will take place at Umm Hurair cemetery in Bur Dubai on Saturday evening.
Sheikh Rashid attended Sandhurst Military Academy in the United Kingdom and graduated in 2002.
He was a well-known sports figure in the UAE. He had participated in a number of international and local endurance competitions winning a number of prizes for the country. He was a keen horse lover.
In January 2008 Sheikh Rashid was appointed President of the UAE Olympic Committee. However in 2010 His Highness resigned from his position because of an overloaded work schedule.
In 2010 he was voted one of the 20 Sexiest Arab Men for the 5th year in a row. In the same year Esquire magazine voted him as one of the 20 Most Eligible Royals in the world. In 2011 Sheikh Rashid was elected by Forbes as one of the 20 Hottest Young Royals in the world.
Sheikh Rashid's personal net worth, as estimated by Forbes magazine in 2010, is approximately 1.7bn euros.
Photo credit: Facebook