What's happening this week 21/09/15
Comments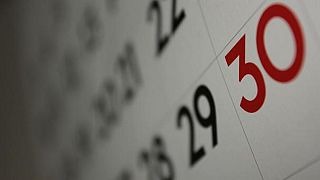 MONDAY
UKRAINE

–

NATO

Lviv • NATO Secretary-General Jens Stoltenberg begins his first visit to Ukraine.
USA

–

CHINA

Seattle • Chinese President Xi Jinping is expected to arrive in Seattle on the first stop of his US visit. He will then head to Washington DC for a meeting with President Obama and to New York for an address to the United Nations General Assembly.
SAUDI

ARABIA

–

HAJ

Mecca • Thousands of Muslim pilgrims take part in annual Haj rituals at one of the largest religious gatherings in the world.
TUESDAY
EU –
MIGRANT
CRISIS
Brussels • European Union interior ministers hold a meeting to discuss the migration crisis, a week after a similar meeting ended in deadlock. A leaders' summit is also scheduled on Wednesday.
LEBANON

–

CRISIS

Beirut • Lebanese politicians hold a third "dialogue meeting" to discuss ways out of a political crisis that has paralysed the government and fuelled a wave of protests.
WEDNESDAY
EU –
SUMMIT
Brussels • European Council President Donald Tusk convenes an extraordinary European Council meeting on the refugee crisis.
USA

–

POPE

Various • Following his visit to Cuba, Pope Francis travels to the US for a five-day visit. The Pope is to meet with President Obama, address a joint session of the US Congress, speak at the UN General Assembly and preside over the Vatican's World Meeting of Families in Philadelphia.
FRIDAY
UN –
DEVELOPMENT
New York • Summit for the Adoption of the Post-2015 Development Agenda.
SUNDAY
CATALONIA

–

ELECTION

Barcelona • Catalan voters will elect a new Regional parliament, in an election which will see all pro-independence parties united.
UK –
LABOUR
Brighton • Annual Conference of the UK Labour Party, the first with newly-elected leader Jeremy Corbyn.