Riding to the rescue or driving off a cliff? Britain's left gets radical new leader
Comments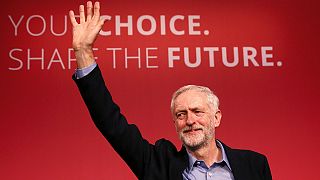 Britain's opposition Labour party has elected a new leader, radical leftwinger Jeremy Corbyn.
His margin of victory was huge, scooping over a quarter of a million votes from party members, affiliates, and supporters to take nearly 60% of the vote.
Closest challenger Andy Burnham could only muster 80,00 votes.
Corbyn is a vegetarian, but in terms of British policies, his policies are strong meat.
"It showed our party and our movement is passionate, democratic, diverse, united and absolutely determined in our quest for a decent and better society, that is possible for all," he said in his victory speech.
Corbyn's first task may be to try and persuade his leadership rivals to serve under him, and neutralise a possible refusal to serve as shadow ministers by several party heavyweights.