What's happening this week 14/9/2015
Comments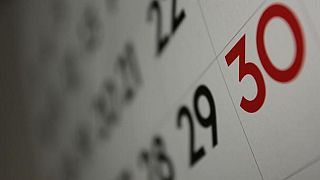 MONDAY
EU –
MIGRANT
CRISIS
Brussels • European Union interior ministers hold an extraordinary meeting to discuss the European Commission's new proposals to tackle the migrant crisis.
SWITZERLAND

–

FIFA

Zurich • Swiss Attorney General Michael Lauber and U.S. Attorney General Loretta Lynch hold a news conference on their investigations into soccer corruption, which has rocked world football's governing body FIFA.
TUESDAY
HUNGARY

–

MIGRANTS

Budapest • Hungary's government is expected to hold a meeting to discuss proposals by the interior ministry to declare a "state of crisis due to mass migration" as of September 15.
EU –
UNHCR
Brussels • European Commission President Jean-Claude Juncker hosts UN High Commissioner for refugees António Guterres for talks on the migrant crisis.
UN –
GENERAL
ASSEMBLY
New York • Opening of the 70th session of the United Nations General Assembly
UK –
LABOUR
Bristol • Newly-elected Labour party leader to address the annual meeting of the Trades Union Congress, three days after the vote is released
WEDNESDAY
USA

–

DEBATE

Simi Valley, California • Republican presidential candidates hold the second televised debate of the 2016 campaign season at the Ronald Reagan Presidential Library.
THURSDAY
HUNGARY

– EU

Budapest • European Commissioner for Migration Dimitris Avramopoulos visits Hungary.
GERMANY

–

AUTO

Frankfurt • Opening of this year's motor show, one of the biggest fairs on the industry calendar (to 27)
SATURDAY
EUROPE

–

OPEN

DAYS

Various • European Heritage Days (and Sunday)
CUBA

–

POPE

Havana • Pope Francis begins a four day visit to Cuba
SUNDAY
GREECE

–

VOTE

Various • Greece holds a snap general election