Queen Elizabeth II set to become Britain's longest-reigning monarch
Comments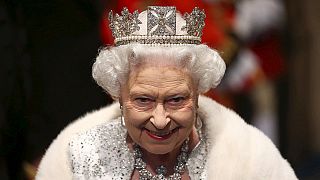 Queen Elizabeth II is set to reach a remarkable milestone this week – becoming Britain's longest-reigning monarch.
The 89-year-old has notched up more than 63 years and seven months on the throne and is passing her great grandmother Queen Victoria's record.
There are no official celebrations planned, but to put her achievement into context she began her reign on 6 February, 1952, when dictator Stalin was still in power in Russia and Winston Churchill was her prime minister.
She has worked with a dozen prime ministers (Harold Wilson, twice) during her time, including incumbent David Cameron, who was not even born when she came on the throne.
During her reign there have been 12 US presidents, seven different popes and, incredibly, more than 40 prime ministerial terms in Italy.
Other monarchs have lasted even longer on the throne, including Ngwenyama Sobhuza, who became King of Swaziland aged four months, clocking up more than 82 years.
Louis XIV's 72-year reign in France, which lasted until 1715, was also aided by him coming to the throne young, aged just four.
Queen Elizabeth II was 25 when she ascended the throne, while Queen Victoria, who reigned until 1901, was 18.
Queen Elizabeth II: how Britain has changed during her record reign