Argentina: man suspected of keeping wife and son locked in cage for 6 years
Comments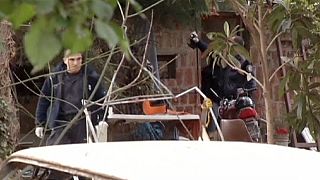 Argentinian police have arrested 66-year-old Edgardo Oviedo on suspicion of keeping his wife and son locked up for six years.
They were allegedly enclosed in a cage within Oviedo's family house in the coastal town of Mar del Plata, around 400 kilometres south of the capital, Buenos Aires.
Police were reportedly tipped off by the suspect's other sons, who live nearby.