Bucharest mayor arrested in corruption probe
Comments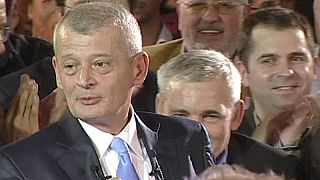 Romanian prosecutors said on Sunday (Sept. 6) they had opened a criminal investigation against the mayor of the capital Bucharest on suspicion of taking bribes, the latest in a series of high-profile corruption cases in the country.
Prosecutors said Sorin Oprescu was part of a group of civil servants who awarded public works contracts to companies in exchange for receiving some of the earnings back as bribes.
Oprescu, who was being held in custody, has denied any wrongdoing.