No, we are not at Burning Man, and if you're reading this then you probably aren't either as there's virtually no mobile network or Internet at Black
No, we are not at Burning Man, and if you're reading this then you probably aren't either as there's virtually no mobile network or Internet at Black Rock City. Nonetheless, some intrepid adventurers have managed to post photos on social networks thanks to an unpredictable wifi network… Many photos
And there is also a Live Streaming provided by organisers.
If the wind and the sun let the show go on we'll be able to see the Burning Man sculpture go up in flames live on Saturday September 5, around 21:00 local time (6:00 CET on Sunday)
Burning Man 2015 Live webcast
The streaming provides a general shot of the "Playa", showing the constant movement of machines and mutant vehicles.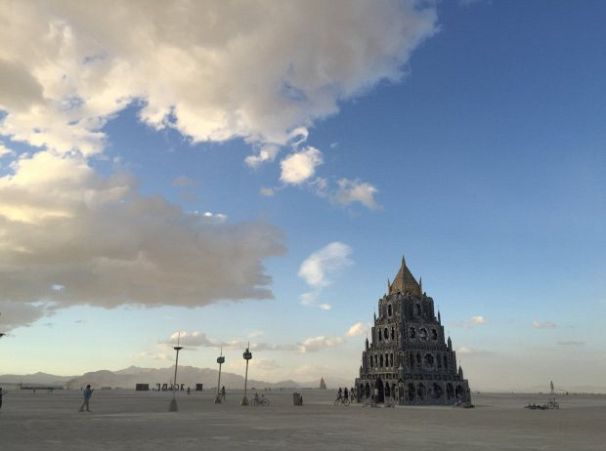 We are missing artworks like the "Totem of confessions" by Michael Garlington where "burners" can confess their sins while exchanging objects with other festival goers and admire the craft detail.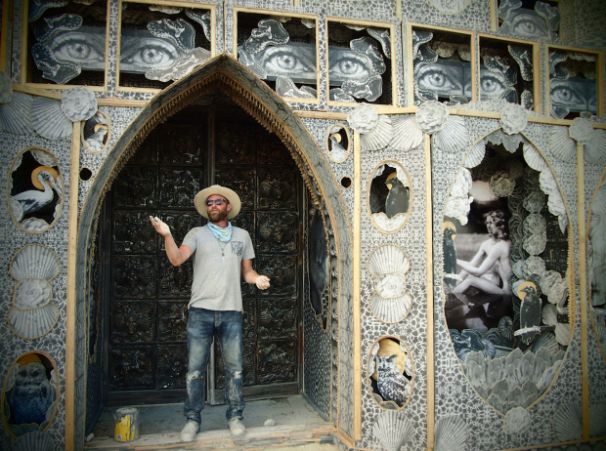 The "Temple of promise"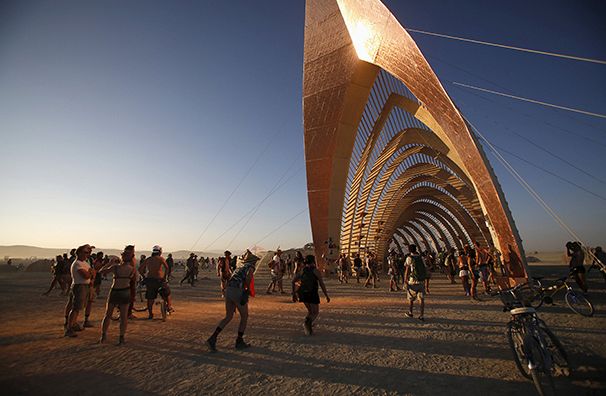 Or R-Evolution, a + 14 meters female sculpture by Marco Cochrane
The "imposed" theme this year is "The Carnival of Mirrors".
Photo gallery: Burning Man 2015 sculptures. Courtesy Jess Hobbs/ Flux Foundation
We are missing a carefully selected music lineup. Mostly electronic music, but not only
News confirmed by journalists
The bugs are gone from #BurningMan. This moth is the first non-human I've seen in nearly 48 hours. pic.twitter.com/5F3OCsLhGv

— Trevor Hughes (@TrevorHughes) agosto 30, 2015
We won't experience what is it like to live under principles like the "Radical inclusion", "Decommodification" or the "Radical self-reliance", some of the principles of the Burning Man philosophy.
We will miss the cleaning, which is possibly the best part. As the whole city must disappear before Monday September 7. Burning every single structure at the city must help.
We are missing catching up with celebrities and the debate on whether the festival is now a victim of its own success. Silicon Valley tycoons, music stars…. Even celebrities like Paris Hilton attend. And they want us to know they're there.
Read more
It is a long debate.
A really long debate.
While everyone can participate.
Some of my fave celebs go to burning man I'm crying tears of joy

— ✮ DrugstoreCowboy ✮ (@scab_collector) marzo 6, 2015
Once I saw celebrities at burning man I was automatically turned tf off… they just gonna turn it into sxsw

— prinSUS Bride (@JuGsLipsandLEGS) agosto 29, 2015
So all celebrities go to burningman?

— Bw1 (@bdub4901) septiembre 2, 2014
Why the hell are so many journalists and celebrities at Burning Man? Is it even fair to consider it the same as the original event?

— Ben Kulbertis (@benkulbertis) agosto 27, 2014
Those really convinced that the Burning Man is not what it used to be and that it isn't worth a 400 euro ticket can always watch this

ABC

report of the 1997 edition
You can even watch the first burning man go up in smoke
What is Burning Man?
It started on 1986 as a "punk-pagan" ritual of a bunch of friends led by Larry Harvey and Jerry James. In 1990 the festival was moved to the Black Rock desert in Nevada because it was becoming too big for San Francisco. The week-long event (66.000 participants last year) is self defined as "an experiment in community".