Bangkok bombing: eighth arrest warrant issued
Comments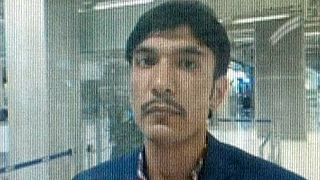 Police in Thailand have issued an eighth arrest warrant in connection with last month's deadly bomb attack at a popular Bangkok shrine.
Turkish national Emrah Davutoglu is the husband of another suspect, Wanna Suansan, who is said to be in Turkey.
Pictures of the day: The Erawan shrine is repaired in Bangkok (Reuters) http://t.co/qFGRL44OW6pic.twitter.com/0erwz3A1cf

— Telegraph Pictures (@TelegraphPics) 26 Août 2015
Officers now say finger-prints found on suspected bomb-making equipment at the weekend match those of an unidentified man arrested in Bangkok on Tuesday.
Thai Police spokesperson Prawut Thawornsiri thinks both Thai nationals and foreigners were behind the attack. "It might be a group who lost out on profits after the police began blocking the illegal people smuggling networks in and out of the country." he told reporters.
Bangkok's Erawan shrine
Erawan shrine weeks after the #BangkokBlastpic.twitter.com/JCDVMJEGDh

— Juarawee K. (Lina) (@Juarawee) 2 Septembre 2015
No one has admitted planting the bomb on at the Hindu Erawan Shrine on August the 17th.
20 people died, many more were injured.
Two foreign nationals are in custody.