IAAF Championships Beijing: Two Kenyan runners test positive for doping
Comments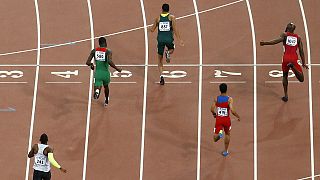 Two Kenyan runners have been suspended after testing positive for doping at the IAAF Championships in Beijing.
Joyce Zakary who competes in the 400 metres and hurdler Koki Manunga have been handed provisional bans in targeted tests that place at their hotels in China last week.
Athletics has been hit by doping allegations recently, with a British newspaper and a German broadcaster, obtaining access to 12,000 suspicious blood tests involving 5,000 athletes.