Two Ashley Madison clients may have killed themselves, says police
Comments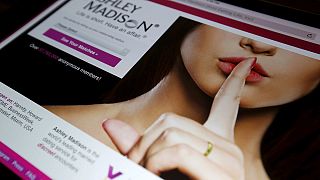 Police in Canada say at least two people may have committed suicide following the hacking of cheating website Ashley Madison.
Information leaked online included details of UK civil servants and workers at European corporations.
"Your actions are illegal and will not be tolerated. This is your wake-up call," Evans said, addressing the so-called 'Impact Team' hackers directly during the news conference.
"To the hacking community who engage in discussions on the dark web and who no doubt have information that could assist this investigation, we're also appealing to you to do the right thing," Evans said. "You know the Impact Team has crossed the line. Do the right thing and reach out to us."
'All Canadians' hit Ashley Madison with $578 million suit http://t.co/jtBhUMfXhipic.twitter.com/CXFKhi0GGf

— Newsweek (@Newsweek) August 23, 2015
Police declined to provide any more details on the apparent suicides, saying they received unconfirmed reports on Monday morning.
"The social impact behind this [hacking] – we're talking about families. We're talking about their children, we're talking about their wives, we're talking about their male partners," Evans told reporters.
"It's going to have impacts on their lives. We're now going to have hate crimes that are a result of this. There are so many things that are happening. The reality is … this is not the fun and games that has been portrayed."
Evans also said the hacking has spawned online scams that fraudulently claim to be able to protect Ashley Madison clients' data for a fee.
People are also attempting to extort Ashley Madison clients by threatening to send evidence of their membership directly to friends, family or colleagues, Evans said.
Profiles could also contain personal information about members' sexual preferences.
The parent company of the website is offering the equivalent of over 300,000 euros to catch the hackers.
Two Ashley Madison clients are thought to have killed themselves http://t.co/563Z6qOzPkpic.twitter.com/ixlRJY2Imd

— The Independent (@Independent) August 24, 2015