Police officer shot dead in Tunisia resort of Sousse
Comments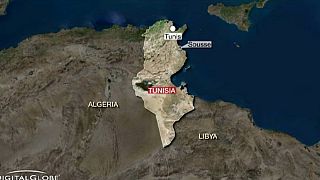 Two Islamist militants riding a motorbike shot dead a Tunisian police officer on Wednesday in the beach resort of Sousse, where a gunman killed 38 people in June, a security source said.
Tunisia is struggling to protect its vital tourism centres following the Sousse killings and an attack in March against foreign visitors at the Bardo Museum in Tunis.
"Two young men on a motorbike opened fire on the police. At least one police officer is dead," the security source said, asking not to be identified because he was not authorized to speak to the media.
No further details were immediately available.
Since its 2011 uprising ousted autocrat Zine El-Abidine Ben Ali, Tunisia has emerged as a model for democratic transition in the Middle East. But the North African state has also struggled with a rising militant threat.
Officials say more than 3,000 Tunisians have left to fight in Iraq and Syria and increasingly in neighbouring Libya, where the chaos generated by a battle between two rival governments has left a security vacuum for militant groups to grow.
The gunmen in the Sousse attack and the Bardo Museum were trained in militant camps in Libya, but officials and family say they were radicalized by militant groups at home through local mosques or contacts on the internet.