Thai authorities hunt Bangkok bombing 'suspect' seen on CCTV
Comments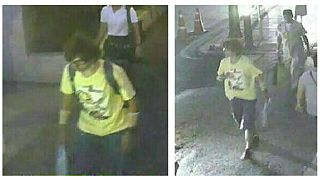 Thailand's junta leader said that security forces have identified a suspect in the Bangkok bombing that killed 22 people and injured 123 others.
Prime Minister Prayuth Chanocha, said the suspect had been seen on CCTV footage near the blast site.
Prayuth said that the person in question was believed to belong to an "anti-government group based in Thailand's northeast". The area is a powerbase for the red-shirt anti-coup movement.
Eight foreigners were among those killed at the Erawan shrine, an attack which could hurt the tourism industry.
"Being a first time tourist it is, I'm not sure I would have come if this happened before I booked my ticket," said one tourist, "but now that I'm here there is no reason for me to not go on living even though it's something that you just have to deal with."
The country has experienced years of political violence, with a military junta taking control of the country in May after ousting the government of Yingluck Shinawatra. Until Monday, however, foreigners had rarely been caught up in the violence.